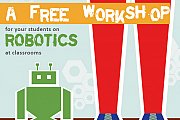 08:00 am-03:00pm
ALL OVER LEBANON
FREE Workshops on Robotics
Back
08:00 am-05:00pm
ISOC Lebanon, Hamra
11:00 am-01:00pm
Dbayeh highway - Mazen Word Bldg - Basement floor, 49 zouk mikael
Plastic Arts Courses for Ladies ! Reveal the hidden Artist in you!
Back
02:00 pm-04:00pm
Maison de l'avocat, Adlieh
Conference pour l'abolition de la peine de mort
Back
04:00 pm-07:00pm
Sun Flower Theater, Tayyouneh
Dabkeh Workshop with Malek Andary
Back
06:00 pm-08:00pm
Beirut Art Center
Aesthetical Politics Seminars led by Fares Chalabi
Back
06:30 pm-09:30pm
Fadia's Studio (hosted by La Nova) - Centre Machkhas - Ain Mraisseh
FLAMENCO DANCE January 2013 program, with "YALDA YOUNES"
Back
07:15 pm-09:00pm
American University of Beirut (AUB), Bliss, Hamra, Beirut, Lebanon
Pro-Toast weekly meeting - Toastmasters International in Lebanon
Back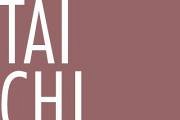 07:30 pm-09:00pm
NOK Yoga Shala - Saifi Village
08:00 pm-11:00pm
Jisr el Wati, Street 90 Building 110, 1st Floor (next to Beirut Art Center), Beirut, Lebanon 2066 8421
Lebanon as Object-Cause of Desire | a public talk by Rohit Goel in conversation with Walid Sadek
Back