11:00 am-06:00pm
Exode - Achrafieh Akkaoui Street (Facing Banque Libano-Francaise), Beirut
"Colors through the Fog" Collective Exhibition by Exode
Back
10:00 am-07:00pm
at SV Gallery, Building 1064/4, Aris Kafanani street, Saifi Village Art District
Private Collection by 19 Artists From Lebanon and Syria
Back
11:00 am-07:00pm
392rmeil393 - Beirut
Beirut, is that you?
Back
11:00 am-06:00pm
Al Madina Theater, Hamra, Beirut
NEXT TO HERE - YOUNG PHOTOGRAPHERS FROM NORTH AFRICA AND THE MIDDLE EAST
Back
09:30 am-07:00pm
Hamazkayin "Lucy Tutunjian" Art Gallery - Burj Hammud
Anna SHAHNAZARIAN - SHANA - 2014
Back
10:00 am-07:00pm
Beirut Art Center, Jisr El Wati, Beirut
Trans|Form - a BAC Design exhibition by Karen Chekerdjian
Back
10:00 am-07:00pm
Institut Francais du Liban, Rue de Damas, Beyrouth, Liban
Rencontres à Ouagadougou - Expo de Photo
Back
11:00 am-07:00pm
Galerie Tanit - Beyrouth | East Village Building | Armenia Street | Mar Mikhael | Beirut | Lebanon
Taryn Simon - An American Index of the Hidden and Unfamiliar
Back
11:00 am-07:00pm
Art on 56th, Gemmayzeh, Beirut
Mouneer Al Shaarani's Exhibition
Back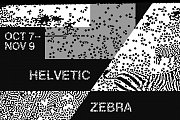 02:00 pm-07:00pm
Station Beirut - Beirut
HELVETIC ZEBRA - Exhibition curated by Donatella Bernardi
Back
04:00 pm-10:00pm
Beirut,Ashrafiyeh.Sioufi
"Humans of Beirut" Solo Exhibition
Back
06:00 pm-09:00pm
GEITAWI, main street from jeitawi hospital to room, you turn right btw WARDIE gas station and NOJA burger until SEARAMA Bldg 8th floor.
MEN JUST WANNA HAVE FUN IN WINTER!
Back
06:30 pm-10:00pm
Le Gray, Beirut
Les Photos de Poupouche - Objectif 70s
Back