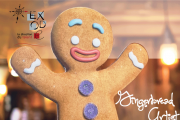 03:00 pm-07:00pm
Exode - Achrafieh
"Gingerbread Artist" Christmas Exhibition by Exode
Back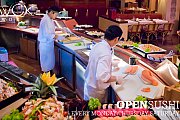 07:30 pm-12:00am
WOK W.O.K., Phoenicia Hotel, Beirut
Open Sushi Night at WOK W.O.K.
Back
09:30 pm-02:30am
Dawawine, Akkar Building, 2nd Floor, Arz Street, Gemmayzeh, Beirut
All Your Tuna Fishes Come From Our Sandwiches with DJs Ziad Nawfal & Fadi Tabbal
Back
12:00 pm-11:00pm
Cafe Diem, Sodeco Beirut,Lebanon
Moules et Frites at Cafe Diem
Back
09:00 pm-02:00am
Koi . Lounge Sushi Bar , Gemmayze, Beirut
Kara-koi Saturday Night hosted by " Anthony Bernoty "
Back
10:00 pm-04:00am
The Hub, Berytus PArks Bldg, Block A, 1st floor, old mybar- Beirut central district
Hip Hop & RnB at The Hub with MixFM
Back
09:00 am-02:00pm
Beirut Souks, Downtown Beirut, Lebanon
Souk el Tayeb in Souk Beirut - Every Saturday
Back
11:00 am-04:00pm
Couqley, The Alley Way, Gemmayze, Beirut, Lebanon & Couqley, Dbayeh
The Big Breakfast Formula - Weekend Brunch at Couqley
Back
08:00 pm-12:00am
Titanic Piano Bar, Royal Hotel, Dbayeh
Sushi at Titanic Piano Bar!
Back
09:30 pm-01:30am
grand hotel naas - bikfaya
Cheese & Wine Night EVERY SATURDAY
Back
09:30 pm-01:00am
Up on the 31st - Hilton Beirut Habtoor Grand, Sin El Fil, Beirut, Lebanon
Sushi & Jazz Night at Hilton
Back
10:00 pm-03:30am
Massabki hotel ,Masa Night Club, Chtaura- Zahle
Drink , Dine & Dance at Masa every Saturday
Back