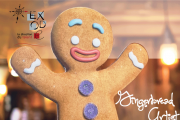 11:00 am-07:00pm
Exode - Achrafieh
"Gingerbread Artist" Christmas Exhibition by Exode
Back
01:00 pm-11:00pm
Gordon's Cafe, Le Gray Hotel, Downtown Beirut
Epiphany at Gordon's Café Beirut
Back
10:00 am-06:00pm
The Artwork Shop - Beirut
The Artwork Shop Christmas Bazaar 2014
Back
10:00 am-10:00pm
Le Vendome Beirut
Festive Market at Le Vendome
Back
08:00 am-11:00pm
Zaitunay Bay, Beirut Marina, Beirut, Lebanon
Field of Stars at Zaitunay Bay
Back
10:00 am-11:00am
Fingerprints Children's Center - next to Kidzmondo
Mother & Baby Program
Back
12:00 pm-07:00pm
Arnaoon Village, Batroun Highway, Msaylha Fortress Road
Arnaoon Christmas Village
Back
10:00 am-08:00pm
all around lebanon
Ouf! Les Cadeaux, Vite au Boulot!
Back
10:00 am-01:30pm
Sin El Fil/ Nabaa
"Twelfth night cakes" and time sharing at les Restarants du coeur! (Half Day)
Back
10:00 am-08:00pm
Damour Country Club - Damour
Open Tennis Tournament
Back
10:00 am-04:00pm
IXSIR Winery, Basbina, Batroun
04:00 pm-07:00pm
Bach Music Institute, Antelias, Lebanon
Kindermusik Classes with Yasmina
Back
06:00 pm-07:30pm
Houna Center, Hamra - Montreal Bldg, 7th floor- 03676285
Yoga Classes at Houna Center
Back
06:30 pm-08:45pm
Sin El Fil, Lebanon
Closed Doors, Open Windows - art therapy for adults
Back
08:00 pm-12:00am
Titanic Piano Bar, Royal Hotel, Dbayeh
Sushi at Titanic Piano Bar!
Back