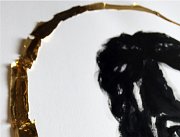 Every day from 12:00 am until 11:00 pm, Jun 15 2020 to Jun 29 2020

Beirut, Lebanon

[See map]
Dot Dot Dot Sketches - Virtual Art Exhibition

Virtual art exhibition "Dot Dot Dot Sketches" by Jimmy El Homsy will be on view from Monday, June 15 until Monday, June 29 2020 on "Exhibbit" gallery platform.

Part of Project Dot Dot Dot a visual artistic approach in painting, street photography and body art depicting the twenty first century's everyday life challenges aiming to connect humanity with inspirations to spread happiness.

Jimmy was born in 1980 in Lebanon, working in drawing, painting, design and photography.

A multidisciplinary artist with exemplary talent. His interpretation of the spirit of fine art saturates his paintings with a unique expressive richness. Although each new subject seems to dictate the style and approach, his paintings have always exaggerated color, light, texture, atmosphere, energy, and emotion.

Jimmy was influenced by Paul Gauguin, Vincent Van Gogh, Leonardo Da Vinci and Michelangelo Buonarroti while establishing his own artistic roots. His work includes figures, portraits and still lifes. He is an avid traveler whose work is inspired by his adventures. Jimmy's primary goal is to continue cultivating his unique style, by expressing the form and anatomy as well as color and composition through a representational painting approach.

---

Enjoy the exhibition on the tour link active only during the event dates

For a better experience on desktop enter full screen mode.
On mobile and tablet download "Exhibbit" app from Apple and Google stores.

See you soon offline!
This event is on facebook