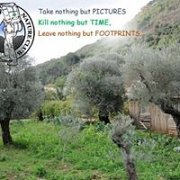 Sunday Feb 01 2015 from 07:00 am until 06:00 pm

Khirbat Bisri

[See map]
Dear Fellow Footprinter,

As the weather this Sunday 1 February 2015 seems to be sunny so far, the Footprints Nature Club would like to invite you to enjoy this lovely weather by joining the:

Hiking from Mazra3et El-Shouf to Bisri

For more information about this trip, or for reservations, please visit the link of this event on our website.


بما ان طقس هذا الأحد 01 شباط 2015 يبدو مشمساً وصافياً، ندعوكم لمشاركتنا في رحلتنا:

مشي في الطبيعة من مزرعة الشوف الى بسري

لمعرفة تفاصيل هذه الرحلة، او للحجز، نرجو زيارة صفحة الرحلة على موقعنا.


For more details, please check the event on our website:

www.footprintsclub.com


For Reservations

You can reserve directly on our website using your username and password if you are an old member.

Or you can call or send us SMS or WHATSAPP message with the names of all the participants on the number

للحجز، الرجاء الإتصال على الرقم

03-876112

You can also send us email with all the names and phone number to:

hiking@footprintsclub.com

Note that reservations on the Facebook event will not be counted.

You might be asked to complete the payments before the trip in the Bank Account that will be provided to you upon reservation.

See you...
This event is on facebook