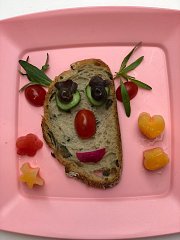 Every Tuesday, Wednesday, Saturday, and Sunday from 03:30 pm until 06:30 pm, Sep 13 2019 to Sep 30 2019

ABC, Beirut, Lebanon

[See map]
Little Foodies Workshop

"Where healthy food, education and fun meet!"
Venue: I-Play ABC all branches
Dates: 4 days a week during September 2019
Review schedule @iplay_playgrounds
Age Group: 3-9 years
Fees: $20 per Child with unlimited free entrance to i-play area

Event Details:
Join us for a fun and interactive session with licensed dietitians, Dima El-Halabi and Ghinwa Zoubeir, where children create their own food art to learn about healthy food concepts and improve their eating habits. They will be encouraged to try new healthy ingredients and expand their pallets and finally eat what they made!

Activities Include:
• Healthy eating and nutrition concepts
• Tips for picky eaters
• Hands-on funny food creations and fun food cutting
• Creativity and imagination enhancement
• Food and hand hygiene practices
• Kids eat their food art

Turn your fussy eaters into healthy food lovers!

For any further questions on the workshop, contact us at 03 062607 or at i-play management offices at 70 263304.